We have added an update below.
We headed out and discovered Beanie Babies on the road at the Peggy Sue dinner. It was full of 50's memorabilia out in the middle of nowhere surrounded by Marine Corp equipment. Mom found a Poodle skirt there but no new Beanie finds! The Grand Canyon was our next stop and was amazingly beautiful and out of this world. Dad was still recovering, so the rest of the Roemers hiked on! We all drove to the sunset. Mom was very excited by the science, Madeline kept wanting to get closer to the edge. We ate at the El Tovar for lunch - yummy & a turn of the century gorgeous hotel. We waved goodbye and headed on to Sedona.
Our wonderful Microsoft program told us about a shortcut. We exited the freeway and stopped short. The sign read "Continue at your own risk - only off road vehicles beyond this point. Flash floods may occur". So we backed up and took a detour. It turned out to be a gorgeous drive to Sedona. Here's some pictures from the last two days in Arizona. Stay tuned for the painted desert and New Mexico.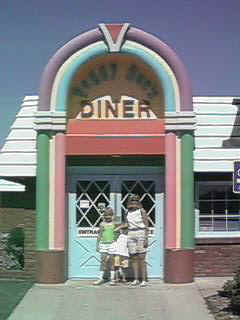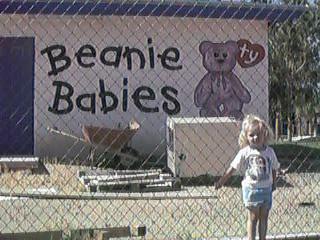 Peggy Sue's Dinner and Beanie Baby Store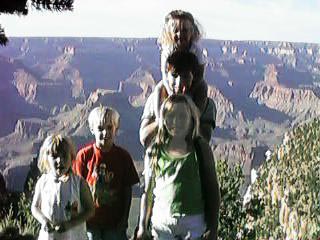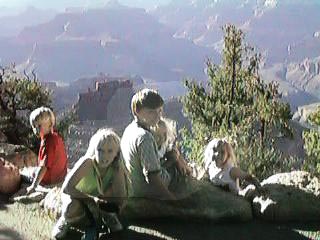 Sedona at last! Gas Price Check $1.43/gallon
Leaving Sedona and heading out on the road again ... Just to make life interesting Michelle woke up with strep throat. Another treasure hunt for pharmacies are us. One pharmacy and two hours later we had the amoxicillin gold in our hands. We drove out to the Petrified Forest and walked through the mounds of wood turned quartz - a favorite stop of Dad's as a child. Then we headed to the Painted Desert (thanks Robin!) which is amazing, the kids kept wondering who dumped all those cans of paint all over the canyon!
We were so late we cooked dinner on the road. Running the generator on the highway Mom made chicken nuggets, rice, corn and cantelope. Modern technology! We rolled into Albuquerque at 8:30 PM, the sun setting on another day of the trek.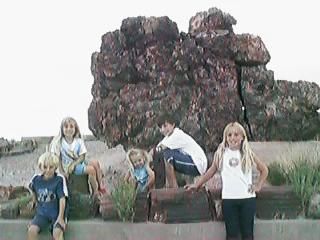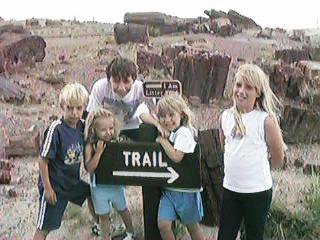 Petrified Forest!!
Very heavy
petrified tree! 44 tons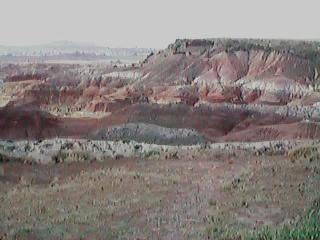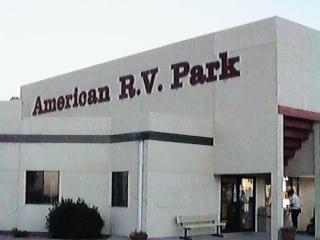 The Painted Desert
Home away from home in Albuquerque
New Mexico