Iowa is our next stop. Phil's Mom was born in the Iowa on farm. We use to go back there to visit Uncle John and play cribbage, go fishing and do puzzles. When Phil was little he would go every other year and help harvest the hay with his family. This is were the Chicago Gang come in - Phil's Mom's relatives. We went back to take in the surroundings.
Gas Price East Iowa: 1.04/gallon West Iowa 1.21/gal
This is a rest stop just inside the Iowa border from Illinois - the biggest in Iowa. Inside were food, huge truck parts store, general store, dentist, chapel, arcades
and showers.
Southern Iowa is full of rolling hills. Lots of great hayride roads here. Many roads are gravel and not maintained in the winter.
.Because of the rolling hills, lots of ponds are created. Uncle John use to have several ponds on his farm. Lots of fishing!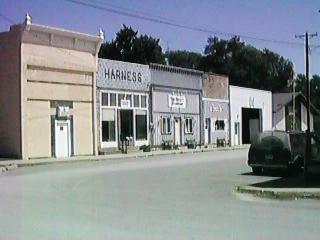 Downtown Lucas, Iowa. Several small towns are boarded up down here. Lucas was a thriving town in the early 1900's because of all the mining in the area.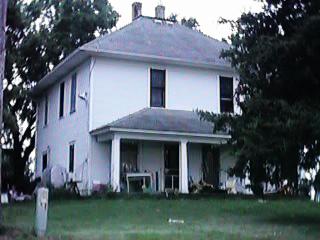 This is the Spencer farmhouse where Anne was born. It is no longer in the family.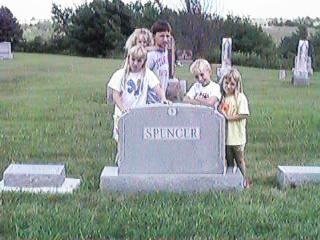 This is the St. Mary's Cemetery outside Woodburn. This is Phil's grandmother and grandfather's grave.