Welcome Back. For the last couple off days we have been covering 3 states! We headed off to New Orleans from Dallas. On the way we saw some great swamp land. Madeline thought it was funny to see trees growing the ocean! We reached our RV park before sunset and settled in the city below the bay.
The next day Greg from KOA became our tour guide. He drove us into town and thrilled us with the history and twists of the history. This is the only city I know that continually pumps water out from its canals so it won't flood itself. (Score humans 0; nature 1 in 1995.) We had a lot of fun visiting the French Quarter, eating the Cajun food, visiting the cathedral and traveling the Mississippi in a steam boat.
Ants! Now somebody tells me about ants and the south! We found armies of ants crawling up the levelers into the motorhome. They were literally everywhere in the motorhome in less than a day. Greg from the KOA campground loaned us his ant spray and warned us about ants in the south. We are now well armed with ant spray and chlorine based cleaner.
Tuesday we drove the Gulf Coast on our way to Florida. We were looking for plantations in Mobile, Alabama but ended up visiting the USS Alabama battleship which is decommissioned there. We spent an interesting 2 1/2 hours touring the decks and climbing in and out of gun turrets. Then a beanie baby shipment arrived and Mom and Michelle were euphoric to collect some rare beanie babies at a fair price.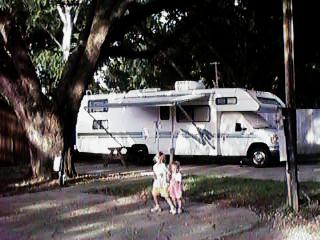 Home away from home in New Orleans. We checked emailed here while we did laundry.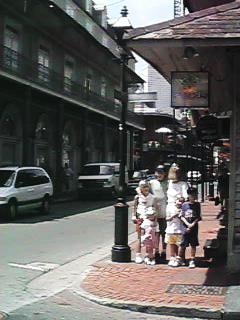 Sight-Seeing in the French Quarter on a hot and sticky day. (Bourbon Street) The cathedral was great too!
This looked tempting but we ate instead at the Original Coffee Pot around the corner. Mom and Dad had Cajun while the kids had American.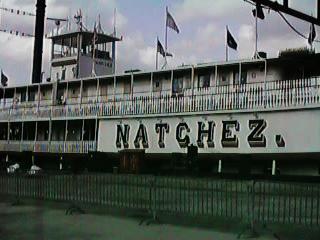 Here is one of six true steamboats in the United States. We toured the Mississippi River for two hours and caught the breeze.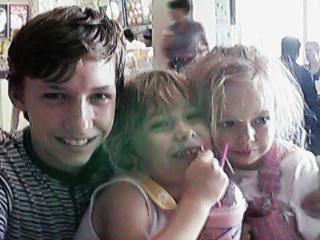 Two girls drinking. One big brother getting a squeeze.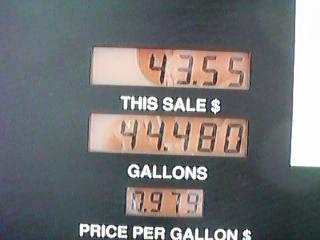 Gas Price Update: Yes, you are seeing that right! More gallons than dollars! With a 55 gallon tank - a $30 bonus from home!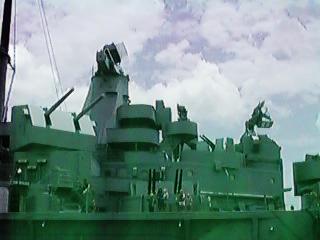 Those small people on the deck are us starting our tour of the USS Alabama. This ship served in World War II in the Pacific Theatre.
Ann's Uncle Emmett fought on the USS Edmonds which was just like this. He died in the Pacific when Japanese kamikaze sunk his ship. He worked as a radio technician in a room like this.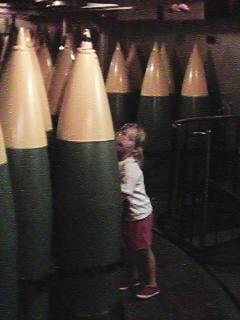 Here the 16 inch 2600 pound shells with armor piercing heads. The big guns!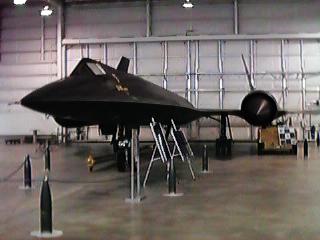 The Blackbird - SR-71